Cross Cultural Music, Song & Dance on the banks of the Bann.
Niamh McGlinchey
From as young as three years of age music has been a key element of Niamh's life. Reared in a musical home environment, it is no surprise that Niamh's vocal talent flourished. Her first instrument was the Mandolin, from there she moved onto the Tin Whistle and finally settling on the guitar due to its complementing nature in accompanying her vocals. Niamh stems from a Traditional Irish Folk background and this is evident in her tuneful ornamentation whilst performing, one of her unique selling points. Niamh attended traditional music sessions from as young as seven years of age and was at ease interacting and communicating effectively with other musicians as well as her attentive audience. This is evident by her at ease on stage presence and engaging rapport with the audience.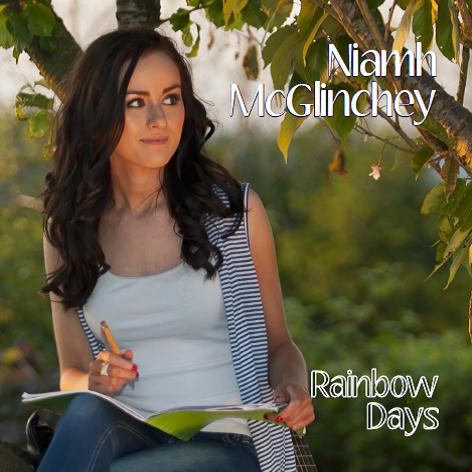 Niamh also began writing poems when she was at primary school which led on to her skilful song-writing. It has always been a life ambition of Niamh's to become a successful singer-songwriter and the release of "Rainbow Days" is the first step in achieving that goal. Niamh aims to write songs that are universal and that her audience can relate to. When performing live she captivates the listener by telling the story behind her songs so that they can absorb themselves in the emotion of the song, leading to a credible performance. Niamh's debut recording, "Rainbow Days," combines a range of genres most notably; folk, transatlantic and contemporary styles.
"For more information please visit Niamh's website:
---
---